Portfolio
Pleiades Wines
Each component of the Pleiades blend is crafted and aged in small quantities by traditional Thackrey artisanal practices. We produce premium single-sourced varietal wines, then age them individually before blending into the final composition before bottling. Largely uninhabited by geography, varietal, or even vintage, Pleiades' quest is to constantly surprise and bring joy to those who know it and those who discover it.
California Old Vines Red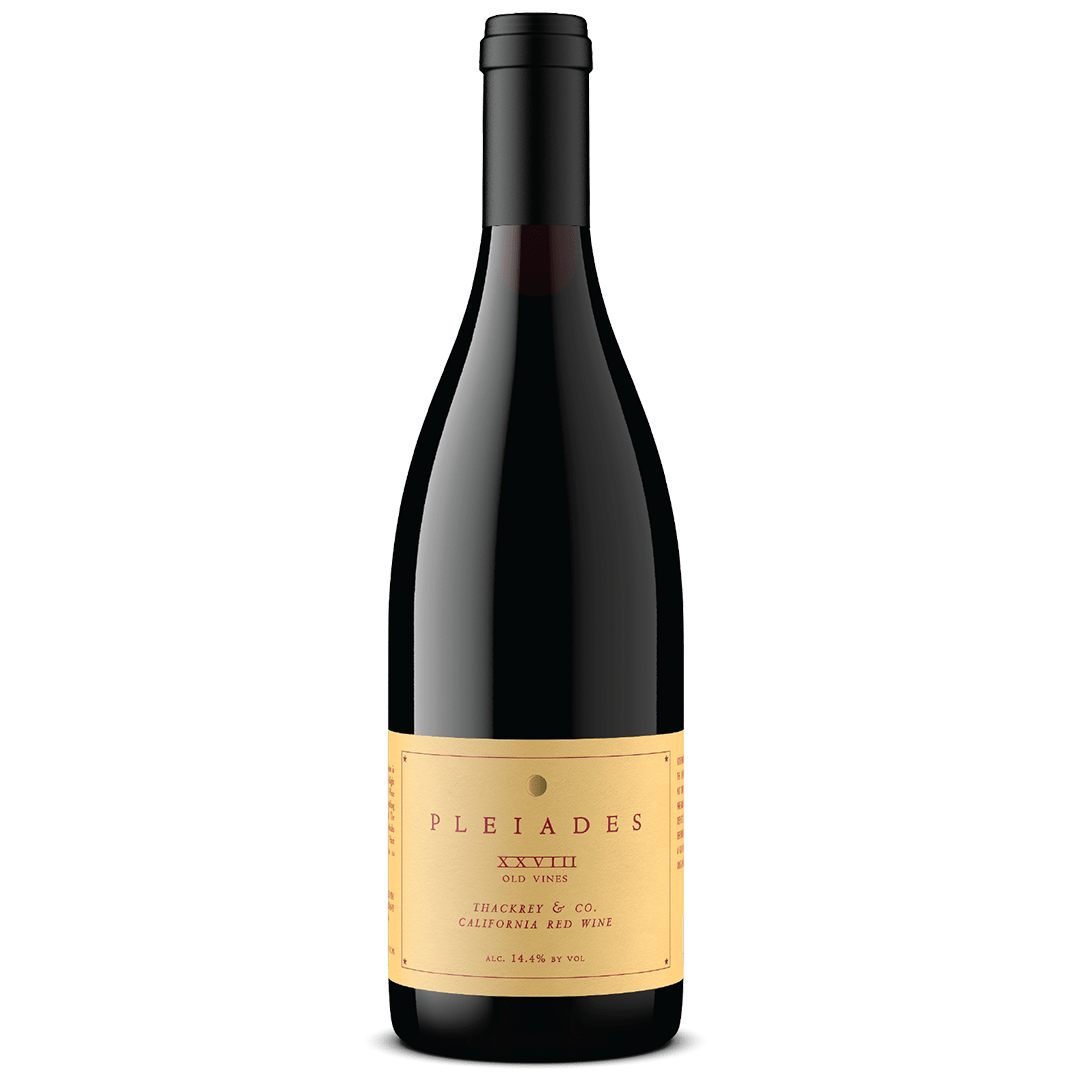 A composition masterpiece, each variation may include but not be tethered to varieties such as Sangiovese, Pinot Noir, Viognier, Zinfandel and Syrah, to name but a few. Fragrant and voluptuous when first released, it will become far more subtle and complex with age, as of course we all will: but such restraint may just be too much to ask…
California White Blend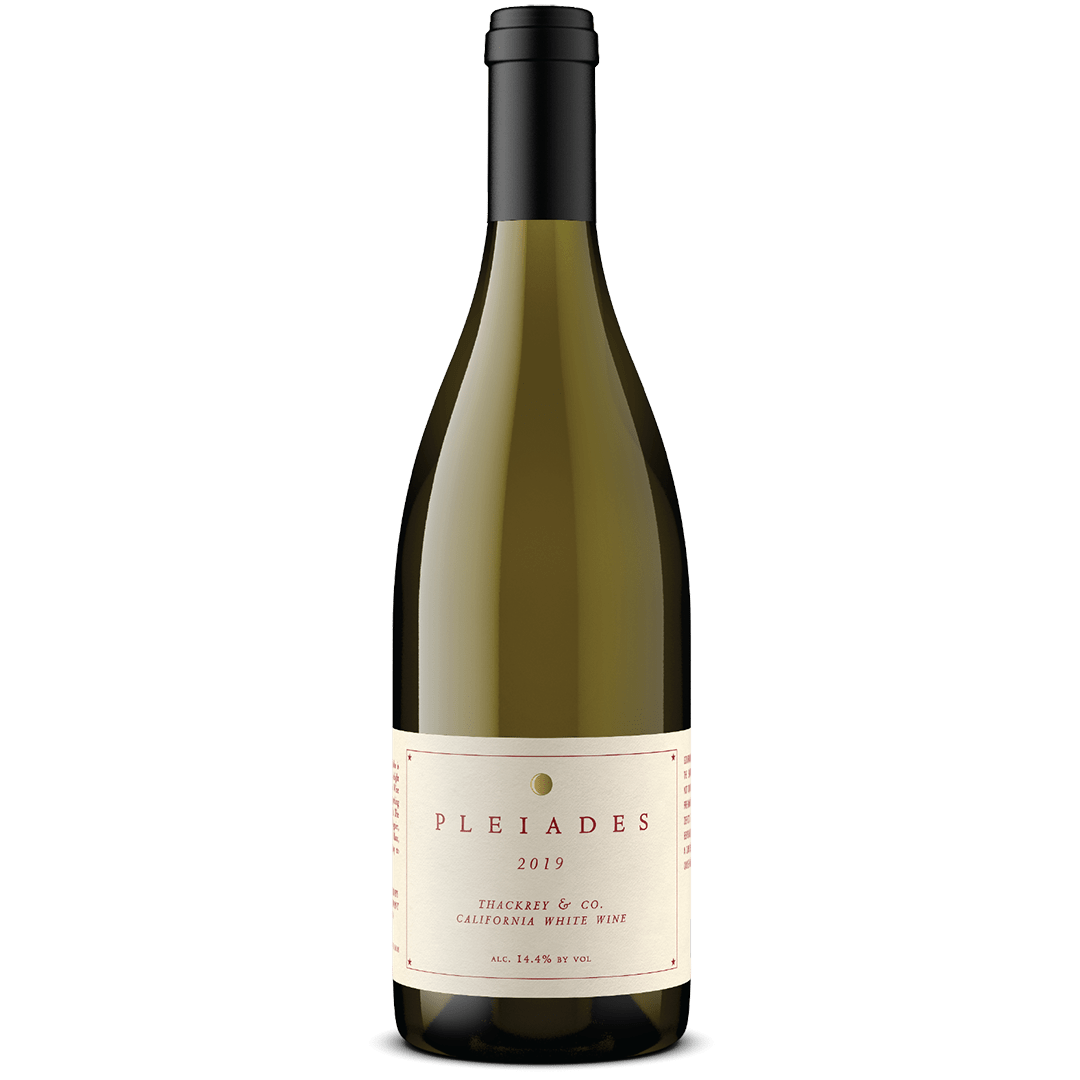 An aromatic explosion developing around a textured core and dry finish, encouraging an exotic escape with each sip. Stone fruit, white currant and green apple flavors stem from varieties such as Marsanne, Viognier, Sauvignon Blanc and Verdelho. Made with all the serious care and attention to detail for which our wines are legendary.
California Rosé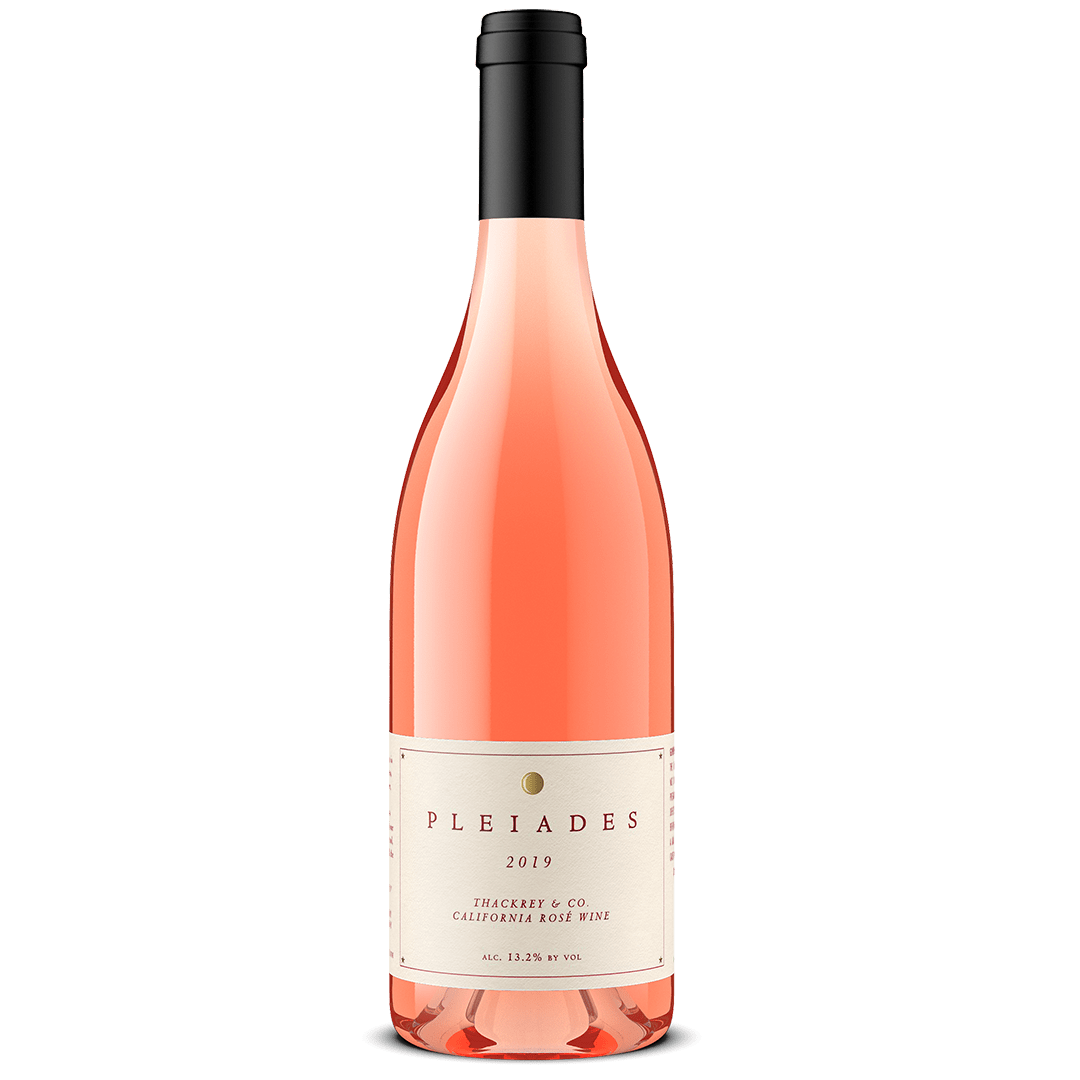 Bright and fresh, individual taste buds are stimulated with red berry fruit bursting on the palate. Whole cluster pressed and naturally fermented for your pleasure, structure, and crisp tendencies are only enhanced by the Sangiovese variety. Distinct and captivating, no need to resist.
Black Label Wines
What is wine-making, if not an outlet where one not only could but should embrace opposing views and rival previous methods? Black label wines not only welcome but amplify Thackrey's take on traditional wine-making. Focusing on select varietals, which are then doted upon until terroir, vintage, and vineyard are fully expressed, make these irreplaceable gems in one's cellar, dinner table, or wine glass.
Orion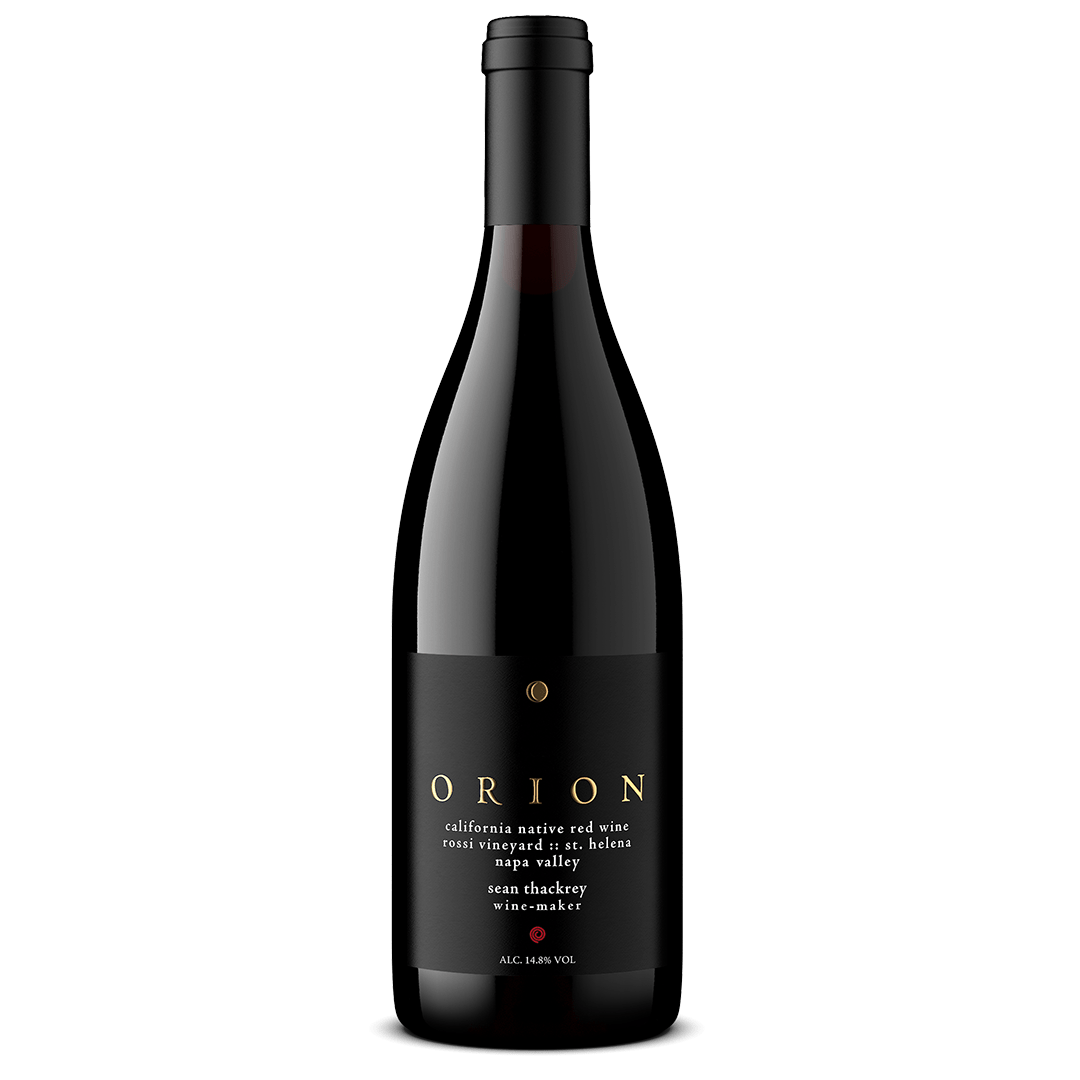 This 'heritage vineyard,' from which Sean Thackrey has made this wine since 1992, was planted in 1905, and according to Thackrey, 'no one knows what's in it.'  He added that at least 11 different varieties have been identified."  Slightly roasted aromas of black raspberry and eucalyptus complicated by sexy white fruit notes of apricot, passion fruit, and peach pit.  Suave, elegant, and quite penetrating, with harmonious acidity shaping and leavening the complex flavors of black raspberry, stone fruits, and chocolate mint. 
Andromeda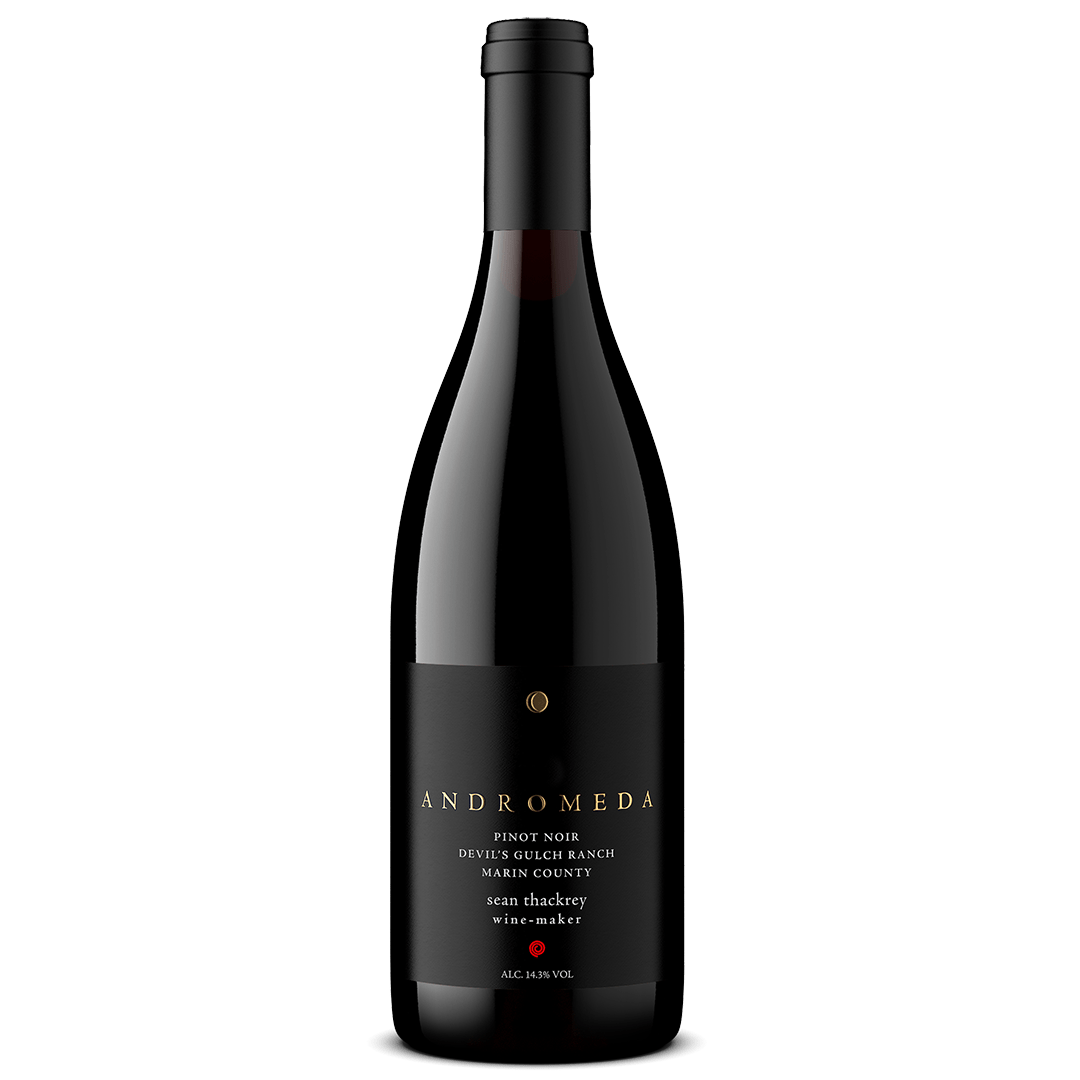 This is, as always, Pinot Noir from a vineyard above Nicasio in Marin County, thus the closest to Bolinas of all the vineyards we harvest from, and one of the cooler and windier Pinot Noir growing sites in the world. This means the fruit is never baked, fatal to the quality of Pinot in warmer locations; but the vineyard being above the fog line, there's no lack of sun, thus no problem with ripeness. Furthermore, during flowering, the wind produces millerandage, or "hens & chicks" in English, meaning, in essence, a terrible fruit set, with only a minority of fully formed berries in each cluster, the remainder being tiny "shot" berries, so named for their resemblance to buckshot. This means a naturally very high proportion of skins to juice, in turn meaning a Pinot Noir naturally intense in color and flavor. As usual, everything has been done to accentuate these (excellent) natural characteristics, and the result is reliably delicious; a Pinot Noir of exceptional authenticity, depth, and complexity; at home, it's hard to keep a corkscrew away from it.
Sirius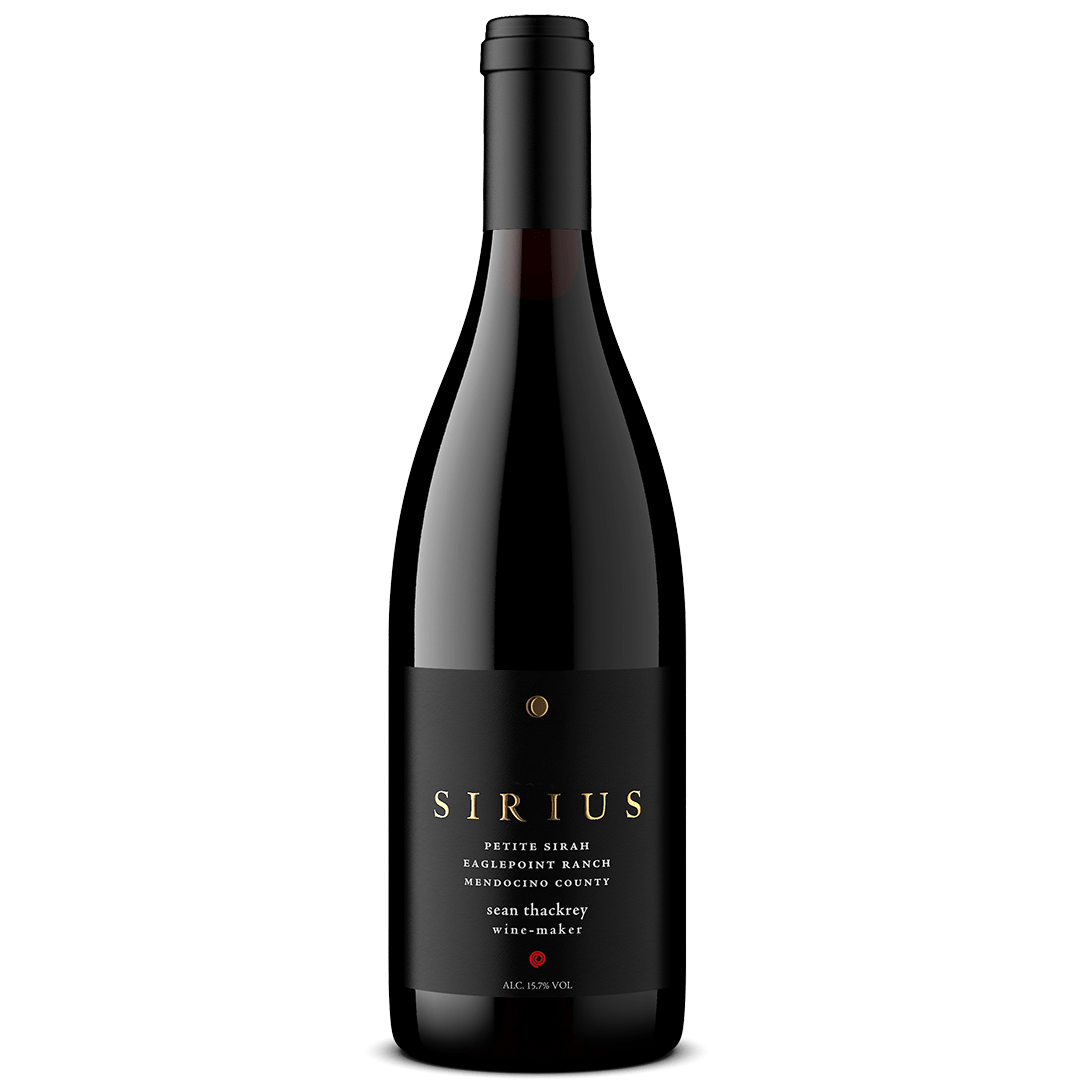 Deep, bright ruby Petite Sirah from the Mendocino Coastline. Lovely expressive aromas of black raspberry, violet, licorice, and bitter chocolate. Concentrated, dense, and sweet, with excellent inner-mouth energy and lift to dark berries, dark chocolate, and flint flavors. Perhaps most impressive today on the very long, ripely tannic back end.  Long on personality for the variety. Showed eucalyptus and licorice pastille notes after 72 hours in the recorked bottle without losing its verve.